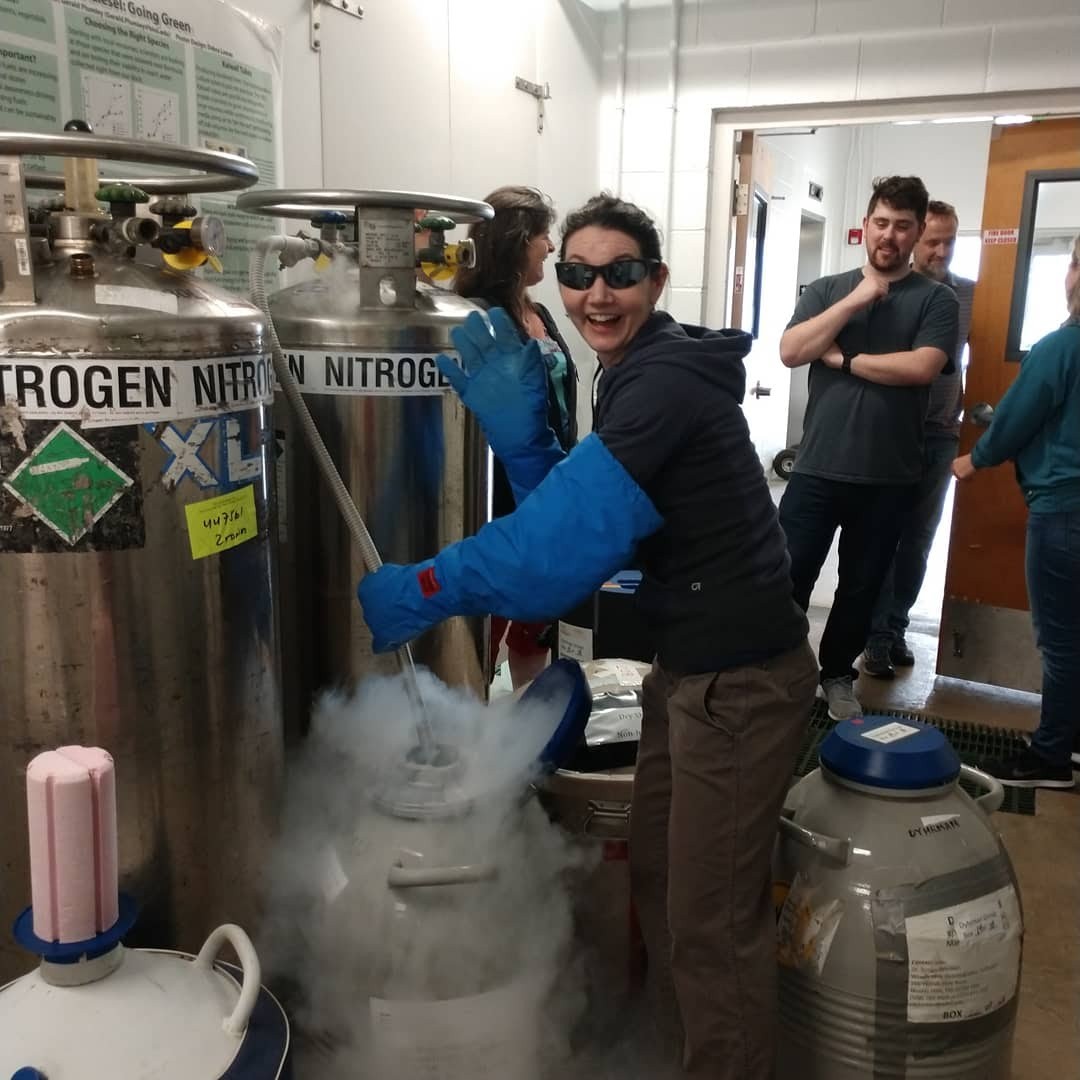 Sheean Haley fills a dewar of liquid nitrogen for a cruise.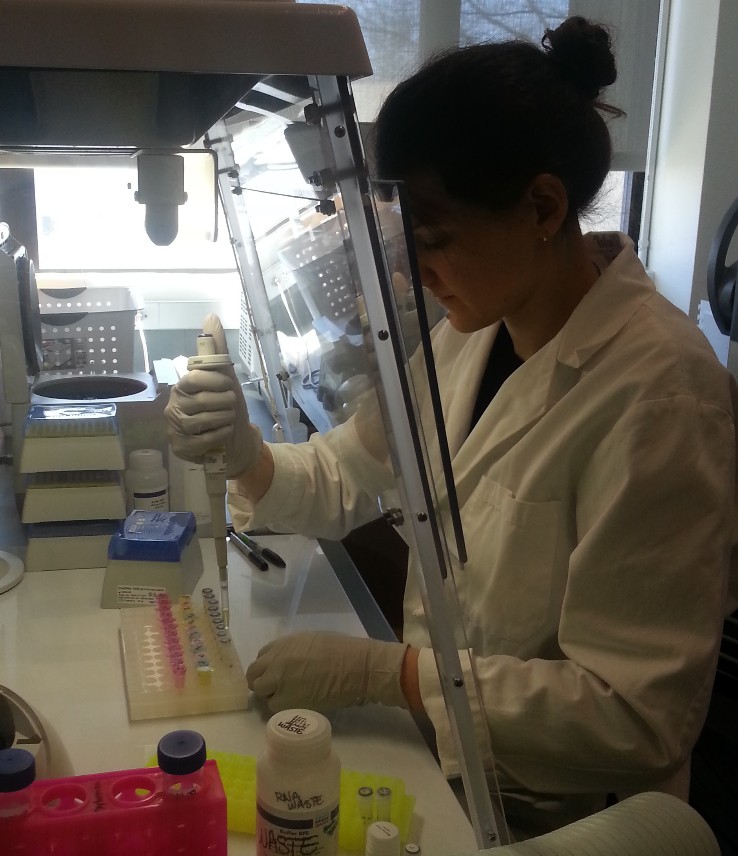 Gwenn Hennon at the bench.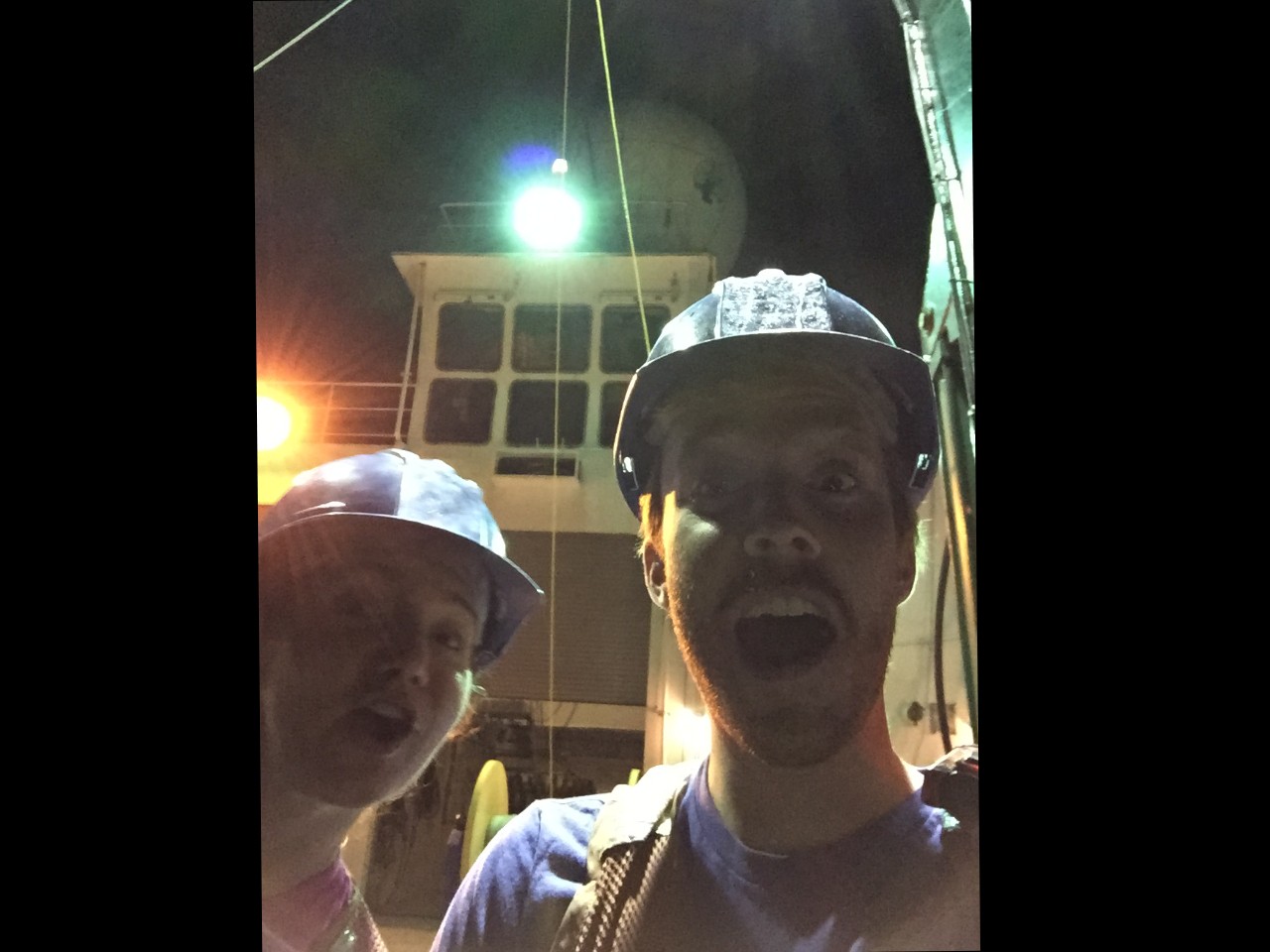 Late night on the Kilo Moana.
Kyle Frischkorn's first cruise.
On the South Pacific Ocean.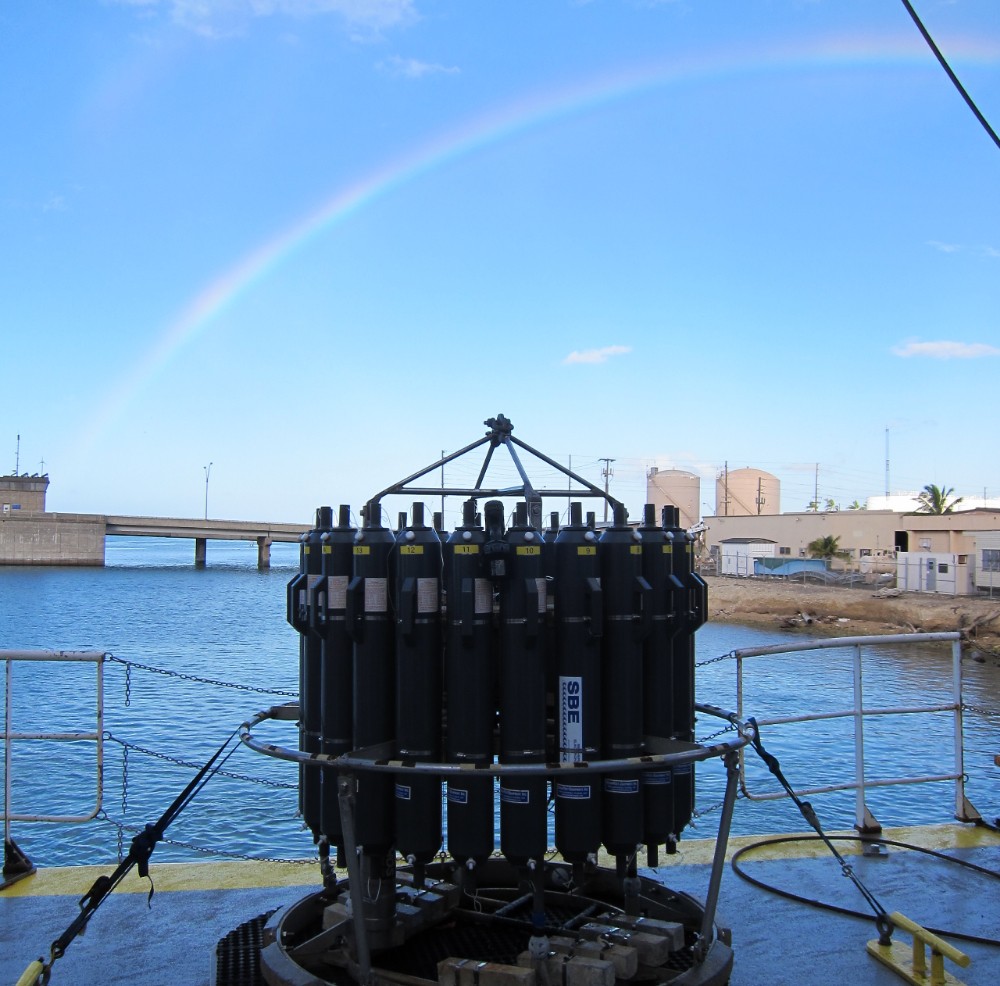 Rainbow over the CTD in Honolulu, HI.
CTD off the R/V Kilo Moana in the North Pacific.
Harriet Alexander picks Tricho in the North Pacific.